New from Svendingtray
Full colour vending trays


This is the first test for a new technique to make full colour vending trays.
---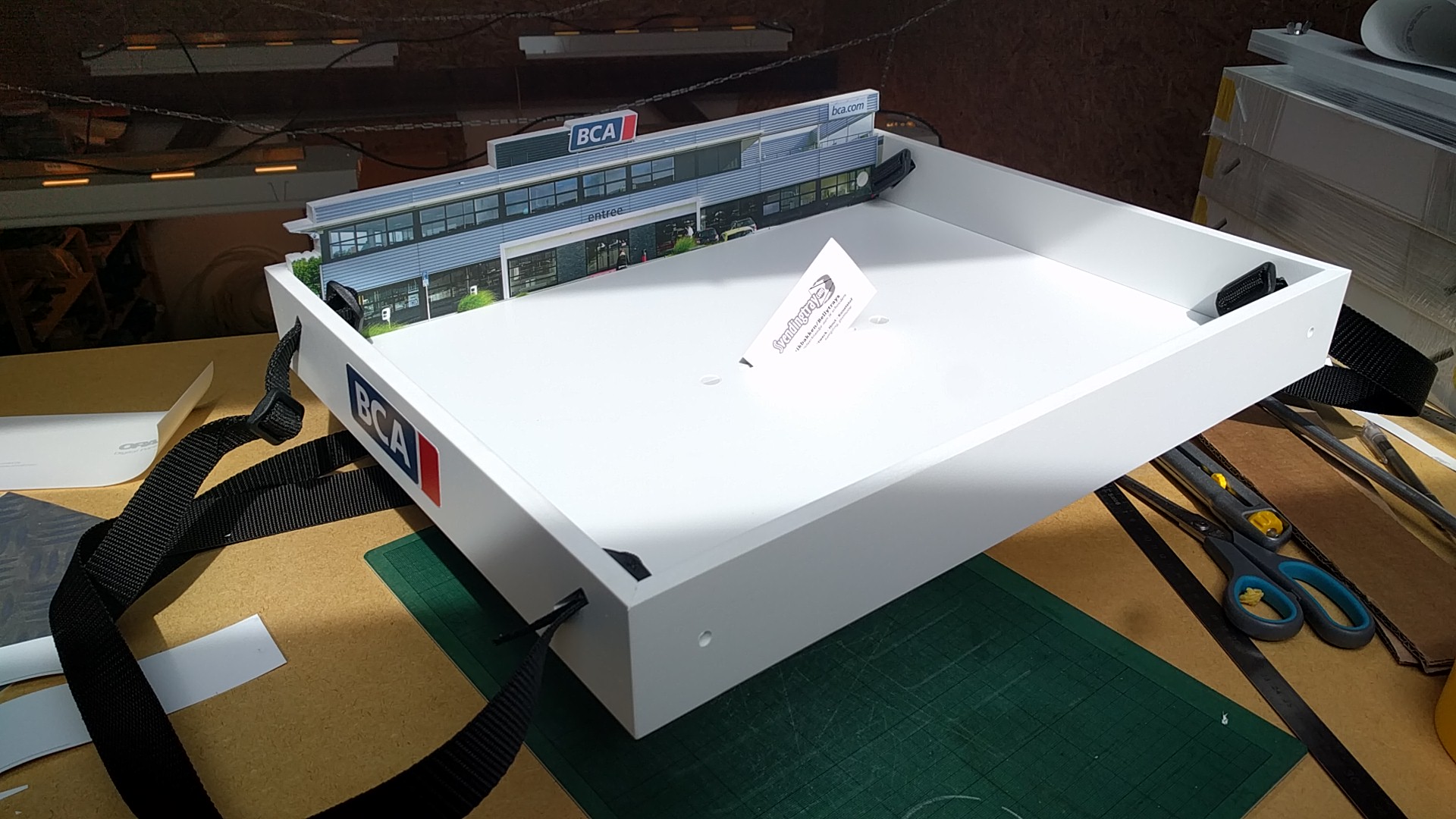 Vending tray with inter changable front, removable contoured picture in the rear, a slot to receive business cards and a collecting bin below.
For BCA
---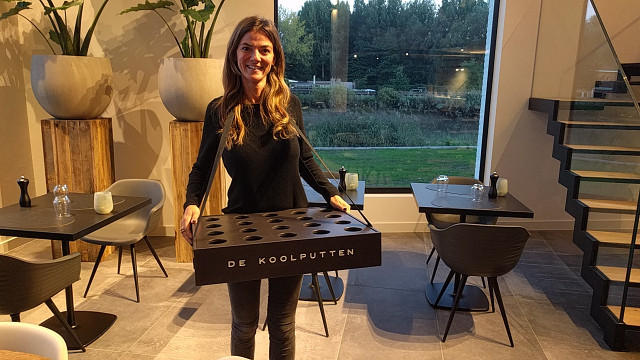 Vending tray in varnished black mdf, with instert for fries, and v-carved logo.
---
New standard sizes
Vending trays are now available in three standard sizes, S, M en L:
Small, 380x280x60 mm
Medium, 480x380x60 mm
Large, 580x480x60 mm
---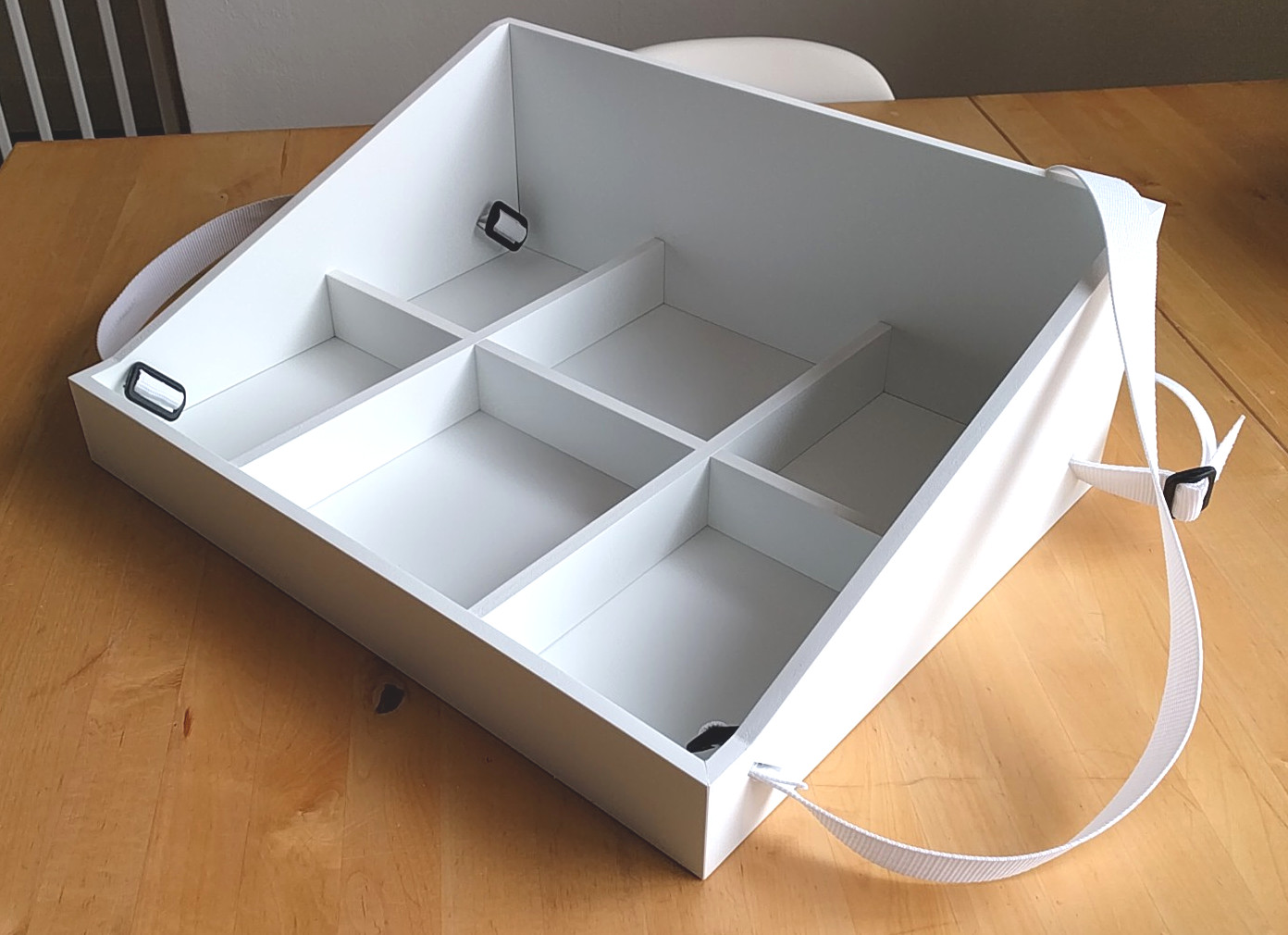 Increased rear height
Vending trays can now be made with a rear panel with an increased height and...
partitions
4- en 6-fold partitions
The 4 fold partition requires slots to be cut in to the tray, the 6-fold partition does not.
More partitions may be made available on request.