Opties en extra's
A standard vending tray can include alterations to change its functionality.
Some of these options include:
Round or square holes, for instance for cups or in this case, square bags for chips: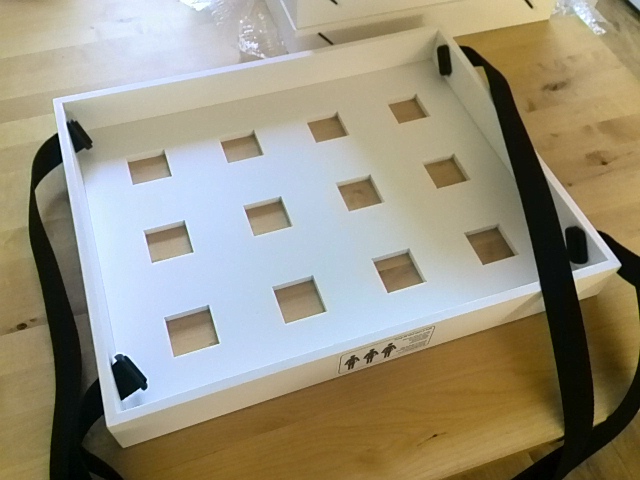 Vending tray with square holes for PrStunt, Amsterdam
Fully cover the inside or outside with self adhesive film or sticker: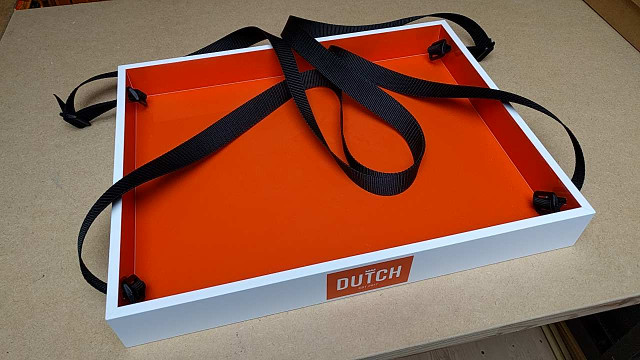 Self adhesive film on the inside of a vending tray
- Compartments
- aditional levels, with or without holes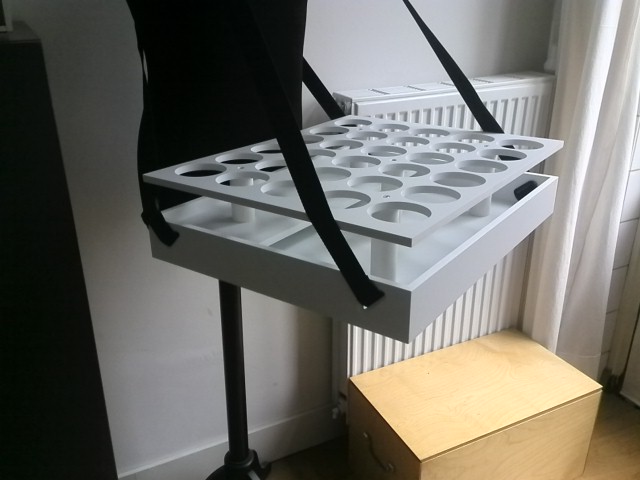 Tray for vending 500 cc botles for Blue Boat Company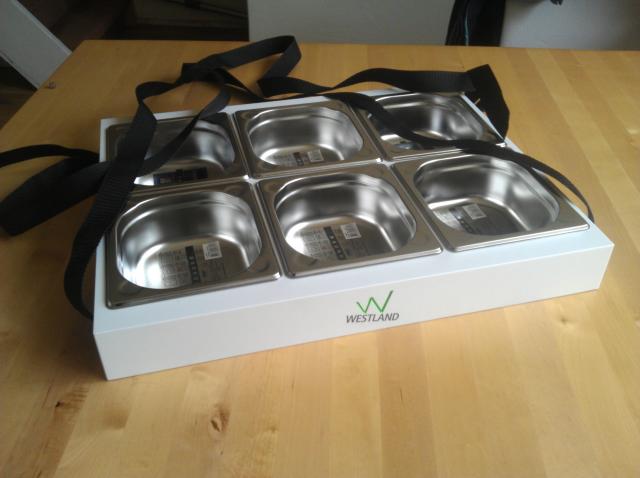 Vending tray, used up side down, with 6 cut-outs for gastronorm containers for Westland Marketing
Finish:
A standard tray in wood will be finished in white or very light grey.
If you need the tray to be another colour, it will be a custom try.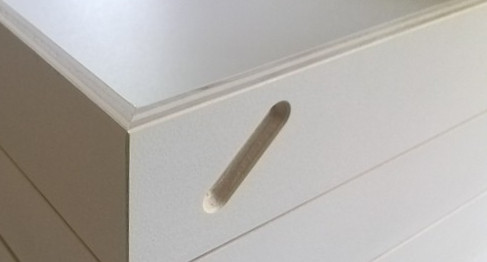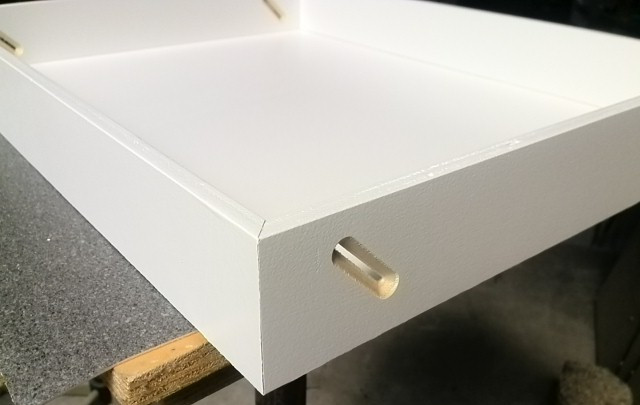 Medium finish