Standard vending trays by Svendingtray
Usherette trays made by Svendingtray have an understated appearance.
The are made with computer aided manufacturing combined with real craftmanship.
Two shoulder straps make them comfortable to wear.
We offer three standard sizes
Small: 380 x 280 x 60 mm
Medium: 480 x 380 x 60 mm
Large: 580 x 480 x 60 mm
These are outside dimensions which may vary slightly from tray to tray.
Other dimensions would be part of a custom order.
Material:
Usherette trays from Svendingtray are made from sheet materials.
Any standard material of the right thickness can be used for a standard tray, as long as it does not require finishing in another way than mechanical.
We stock Whitewash plywood and black formply as our standard materials, a few other colours are available too.

Read more about the materials (click)
If a material reacquires more finishing than just sanding, it becomes a standard- adapted or custom order.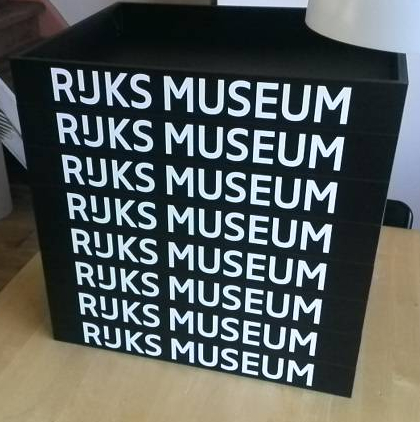 Standaard buikbak in Zwart kunststof
Finish:
Standard vending trays only get a mechanical finish, usually sanding any roughness away.
The edges of a plastic tray show the very fine structure of the foam. Very few onlookers will be able to distinguish these.
Branding/decorations:
All vending trays can be ordered with branding or other form of decorations, as self adhesive lettering or stickers.
All pricing is for one sticker of lettering set per tray, on the front.
More sides that just the front is optional.


Three sided stickering on a tray for Boule de New York